LOL...we talked about sharing last week in class. It was so funny! One little girl was CONVINCED that her brother playing with her toys was stealing!!! Little kids crack me up...it's a good thing that a lesson on sharing is up this week so we can talk more about it!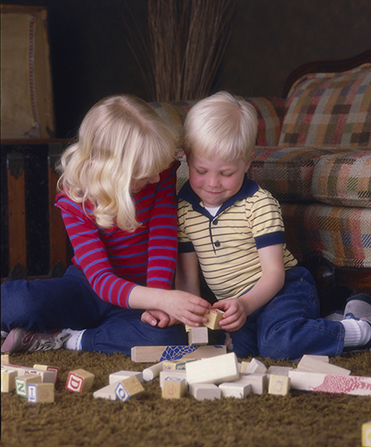 This week's lesson is
Primary 2: Lesson 27: I Can Help Others Be Happy By Sharing
. Just the title of this lesson is dear to my heart. I'm not trying to toot my own horn, but I have always tried to share my talents with others in order to help them be happy. That's the first thing that came to my mind! If I taught teenagers, this lesson would be very different and I would focus on using our talents to serve others and to serve God, but we're talking to 4/5/6 year old children, so we'll stick with the main point! Luckily, we do talk about sharing talents, etc., in part of the lesson!
How can we as teachers be examples of sharing with those around us so that the children we teach will understand the importance of it? I think one thing that we should do is point out HOW people share. We talked about how the Primary chorister, the pianist, and the librarians help us the other week when we talked about gratitude. It really made the kids think!
Because children are not always the most observant people (although couldn't that be said about ALL of us?) we need to point out things that people do for them. Mention things that you know their parents do for them, things that others serving in Primary do for them, and don't forget to point out that you are sharing with them by helping them learn the lesson. It's not pride--it's helping children recognize the good things they have in their lives! YOU ARE SHARING your time with them each week. You're sharing your testimony. You are sharing your love! People share with us ALL THE TIME and we fail to notice it! Wow. That really just made ME think!
So, what things do people share with YOU that you are unaware of? Try to be more aware of these things as you prepare your lesson this week. :)
Now, onto how I'll teach the lesson--you can find the lesson helps for this week's lesson
HERE
!
*I won't be "real" items for my sharing bag. I'll use the pictures that I have in the helps and put them in the gift bag that I always have in my bag for these occasions!
*We will be singing all the verses of "Give, Said the Little Stream" as it's my DH's favorite and we'll use pictures to illustrate the verses.
*I will make sure to contact all the parents in my class this week to see if it's okay if the children are given a treat and to make sure there are no food allergies in our class. I've also decided that I'll record this information and keep it in my binder for future use. And if I'm ever called as Primary President or a member of the presidency, we will do this for all the teachers. That's mainly a note for me for future reference. ;)
*After giving the treats to the two children and having them share, I will make a point to tell the children that we are supposed to share with EVERYONE and that excluding someone--whether we like them or not--is not something that Jesus would have us do. I will also be contacting the other teacher in our ward who will be teaching this lesson and see if she wants to "share" treats with us, too! We can have both classes get together at the end of class and they can all eat and color their pictures together then!
*We already have a sharing rule in our class about the crayons we bring for the children to use. Our rule is that they get one crayon at a time, but may come and exchange it for another color when they are done. I will reiterate that we do this so that there is always enough for each person and that we do not NEED more than someone else--we can be happy with less than what we want!
*As a "just in case we have time" thing, I will make pictures of different people (missionaries, the Aaronic priesthood blessing the sacrament, etc.) and ask the children how each person is sharing.
Thanks for stopping by--I hope that these lesson helps are a blessing to you and that you have a restful Sabbath! :)
PS: I've UPDATED last week's lesson with an idea that we had to do impromptu but may help you if you ever find yourself having WAY too much time left during class!!! Check it out
HERE
!!!